About Us
The Trip Group was founded in 2001 with the objective of expanding tourism in the Lençóis Maranhenses region by the hands of entrepreneurs Maria Luiza Silva and Edvaldo Ugarte. It began with the creation of the Pousada Encantes do Nordeste and the Bar Restaurante and Pizzaria Bambaê, in Barreirinhas. As a sales arm and continuing its expansion in the largest city in Latin America, Trip Group founded the agency Encantes do Nordeste – Tourism Expeditions and Lodging in São Paulo in 2003. In 2014, it inaugurated a new development, this time in the Atins, belonging to the municipality of Barreirinhas, Pousada Jurará. There arose the need for higher category facilities in the Atins and in 2016 came the new area which is an annex of the Jurará Inn, the Jurará Villa. And finally in 2017 to attend the children's public, inaugurated the Kaya N'Gan Daya Park next to the Bambaê.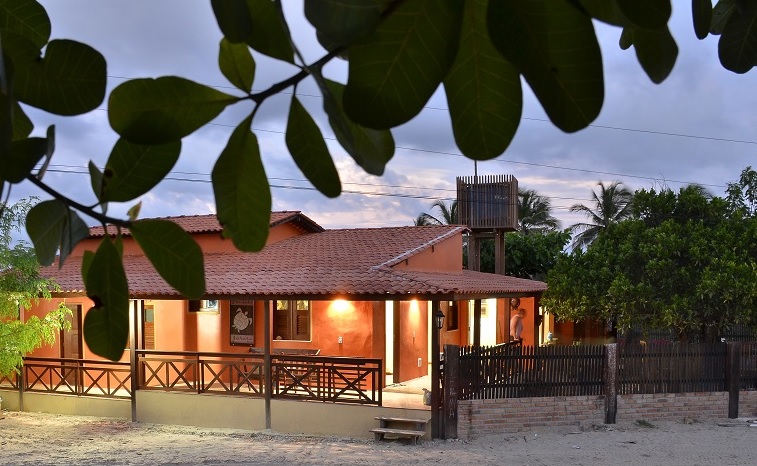 Originally, the inspiration for the developments in Maranhão came during a visit to the Preguiças Lighthouse, from where it is possible to obtain a privileged view of the Maranhão environment. "It was an immediate and extremely intense spell. When I came down from the lighthouse I already looked for some land to buy there, which seemed to me to be the most beautiful village in the region. I bought a lot in Mandacaru that I have until today and I came back in February to look for a lot in Barreirinhas that at the time was a very nice town with a personality. We began to build immediately and in October of that year, 2001, we inaugurated the first seven chalets of the inn. From then on, we have been growing systematically until we reach the present 28 chalets, "recalls Ugarte.
The other members of the Group came next, with the arrival of Bambaê Restaurant, Pousada Jurará in 2014, and Villa Jurará in 2016. With sustainable bases, all Trip Group companies have local collaborators, contributing to regional economic activation , professional qualification and expansion of the potential of Maranhão, which includes ecotourism, nautical tourism, adventure tourism and tourism experience. In Barreirinhas – the main gateway to Lençóis Maranhenses – tourists find more infrastructure in relation to food services, tours and bank branches, while in Atins they enjoy a fishing village formed by beach, native forest and a quiet and attractive life .